What is not to love? Racing/Champagne/Inspiring and Empowering Women/Top Speakers/Great Food/Friday Evening/Exceptional cause… Get your ladies together and get booking… 2 great options and all in the Pavilion… All the details below…
Leopardstown Racecourse are hosting their Ladies Evening again this year, in aid of Breast Cancer Ireland. In its second year, the event will target discerning women in business and racing ladies to a race day in aid of Breast Cancer Ireland on Friday, May 25th. The popular Dublin track will host an enchanting evening of networking, racing and luxury including a Moët & Chandon Afternoon Tea, live music and inspiring talks from some of Ireland's leading women..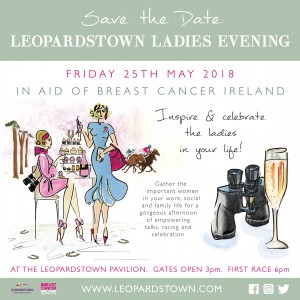 The stylish evening is a move away from best dressed competitions and the focus is on celebrating women and capturing that 'Friday feeling' with course-wide entertainment including vintage jazzy trio, The Bugle Babes and a Moët & Chandon Champagne Pop-Up.
There are an array of ticket options to suit everyone and a donation will go from all these to Breast Cancer Ireland. Admission tickets to this exciting event are only €20, for something a little bit extra and also a fantastic idea for a Mother's Day present is the Moët & Chandon Afternoon Tea option. This luxurious afternoon tea will be hosted in the Leopardstown Pavilion Mezzanine with spectacular views over the racetrack and will feature sweet and savoury delights accompanied by a glass of delicious Moët & Chandon champagne and is only €65 per person. The final option is the Race-Forward Event which was sold out in 2017, hosted in the Leopardstown Pavilion the afternoon will commence with a Moët & Chandon Reception followed by a gourmet meal featuring live cooking stations before an enthralling evening featuring inspirational talks with Ireland's leading ladies exciting racing. Tickets cost €150 per person and early booking is recommended.
With seven races on the card, the feature race is The Seamus & Rosemary McGrath Memorial Saval Beg Stakes (Listed race) which is a well-known trial race for the Ascot Gold Cup and has been won by house-hold equine names such as Media Puzzle, Fame and Glory, Pale Mimosa, Yeats, and last year by Aidan O'Brien's Order of St George. The first race is off at 6pm with gates opening 4pm.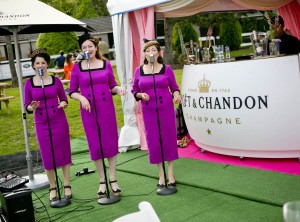 Commenting on the Leopardstown Ladies' Racing Evening Pat Keogh, Chief Executive of Leopardstown noted:= "We are excited to continue the Leopardstown Ladies Day in aid of Breast Cancer Ireland. Last year's event was a great success and we hope it empowered and inspired the ladies that attended. Our racegoer research shows we have unique majority-female audience (51% female ABC1) so we are really focusing on the ladies for this race meeting and see this audience as key for our future development and growth. Racing has some wonderful female leaders and trail-blazers and we would like to celebrate this. We are positioned right in the heart of the Sandyford Business District and we wanted to celebrate the many inspirational women around us whilst supporting Breast Cancer Ireland."
Commenting on the Leopardstown Ladies' Racing Evening Aisling Hurley CEO of Breast Cancer Ireland remarked:- "We are delighted to be involved with Leopardstown's Ladies Evening and in so doing, further raise awareness on the importance of good breast health for women of all ages. Statistically, 1 in 9 women will develop breast cancer in their lifetime but through ongoing research, education and awareness we aim to transform Breast Cancer from often being a fatal disease (680 deaths annually) into a treatable long term illness. Massive advances continue to be made with increasing survival rates and decreasing mortality. We have much done but there is lots more to do. We are extremely grateful for the support we receive and the awareness generated -thanks to everyone today for your generosity in our race for a cure."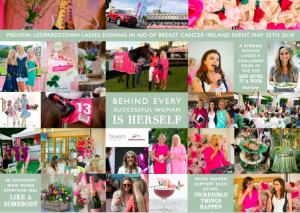 Tamso Doyle, Event Consultant said: – "It is wonderful to be involved with this event, Leopardstown is an exceptionally progressive racecourse with a dynamic team who have made huge improvements in the last few years. Their vision to create a high-end stylish event for the discerning women of Dublin has excellent timing being on a Friday evening, ideal for ladies to attend after work and use it as an opportunity to entertain clients and colleagues or spend time with friends over a delicious afternoon tea and glass of rosé champagne. Racing is the perfect place to network, dine and spend meaningful time enjoying one of Ireland's most successful sports. I've often said that a glass of Moët "tastes like racing" so we are delighted to partner with them on this special inspirational celebration to raise funds for the important work that Breast Cancer Ireland does."
Further details and speakers will announced over coming weeks.
For more information, tickets and hospitality at the event see: www.leopardstown.com
For further information contact Catherine O'Connor / Emma Kelly @ Elevate PR,catherine@elevate.ie , emma@elevate.ie
Website:- www.leopardstown.com/Ladies-Evening-in-association-with-Breast-Cancer-Ireland
Facebook:- www.facebook.com/LeopardstownRacecourse
Twitter:- @LeopardstownRC
Instagram:- @leopardstownrc
-Ends-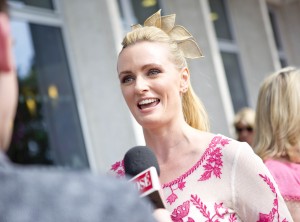 Notes to Editor:-
Leopardstown Racecourse:
Leopardstown Racecourse is a leading international racecourse and entertainment venue. Located only six miles south of Dublin city centre, at the foot of the Dublin mountains, Leopardstown Racecourse provides the fun and excitement of horse racing in a quality environment. Leopardstown hosts 23 race days including both National Hunt and Flat racing highlights. These include the famous Christmas Festival, January Jumps, the Irish Gold Cup and the Longines Irish Champions Weekend in September. Bulmers Live at Leopardstown takes place during the summer and features eight festival evenings of racing and music. Leopardstown also hosts a number of Ladies Days, the key dates being the Irish Gold Cup in February, Longines Irish Champions Weekend in September and Lexus Day, which is the third day of the Leopardstown Christmas Festival. Leopardstown is currently in the middle of its €30 million redevelopment which will ensure its facilities will be of a quality to rival any international sporting venue and cater for its wide-range of customers from the racing industry to valued sponsors and corporate guests. www.leopardstown.com
Breast Cancer Ireland:
Breast Cancer Ireland is a registered charity established to raise significant funding to support pioneering research programmes nationally as well as to promote education & awareness on the importance of breast health amongst women of all ages. BCI's vision is to to transform Breast Cancer from often being a fatal disease (680 deaths annually) into a treatable long term illness and to realise that vision by speeding up Breast Cancer research discovery times in Ireland by 1.) Creating a National Bio & Patient Profiling Resource – where the eight designated cancer centres collaborate and share samples, thereby increasing volumes available for all Clinicians and Scientists to access. 2.) By creating a State of Art Clinical Breast Cancer Research Facility offering translational therapies…from bench to bedside for patients diagnosed. & by 3.) heightening awareness and education on the importance of breast health amongst women of all ages as earlier detection will save lives.
Current breast cancer statistics in Ireland:
o 1 in 9 women will develop breast cancer in the course of their lifetime
o Incidence of male breast cancer is 1 in 1000
o We have 2800 new cases of breast cancer diagnosed each year
o 14% are women under 44 years
o 49% are women between 45-64 years
o 37% are women over 65 years
o Only 5% – 10% of breast cancer cases are hereditary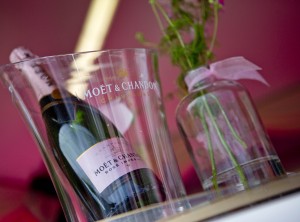 Posted by Tamso on March 1900, 2018